Headmaster's Heads Up Charity Challenge 2019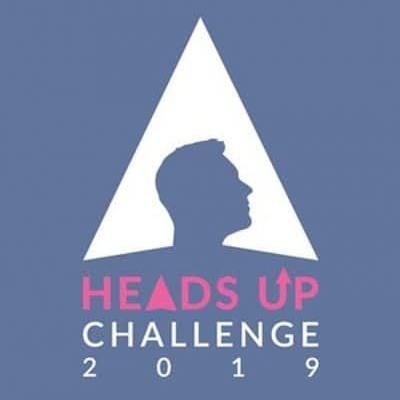 You may be aware of the 'Heads Together' campaign which is a partnership with experienced and inspiring charities that provide frontline mental health support to people who may need it, whilst raising awareness and tackling stigma. The Heads Together campaign aims to change the national conversation on mental wellbeing. All schools will have the mental health of their pupils at the very heart of everything that they do. As we know, this is an issue that has received widespread press and media coverage. Indeed many schools are dealing with on-going mental health issues amongst their pupils already.
As a group, twenty one prep school Headmasters feel that it is time to do something about it and we are raising money for the charity 'Place2be' which is one of the charities under the umbrella of the Heads Together campaign. Place2be is particularly focused on supporting schools to be 'mentally healthy', which is our theme for the term.
We will be undertaking a one day challenge at Preseli Venture in West Wales which will test our fitness, strength, resolve and humour – a three mile sea kayak, a 50 mile bike ride and a 12 mile hike. We are very grateful to Featherstone Partners for sponsoring the challenge. Further details of Featherstone Partners are below.
The challenge is called 'Heads Up' and we will keep you posted on how the training is going, what work is being done by Place2be.
We are hoping to raise £100,000 between the twenty one schools. Of course your support for this would be much appreciated. Any donation, however small, will provide additional motivation for my training. If you would like to donate, please click the following link to my Just Giving Page: https://www.justgiving.com/companyteams/HeadsUpforPlace2Be and then scroll down to my page.
Heads Up – Charity Challenge 2019
Background:
Mental health issues, well-being, teenage anxiety and depression have been well-documented in the news. It is a real issue which needs significant further research and support.
All schools would like to be 'mentally healthy' and all Heads want to support a charity initiative that might help these issues that are becoming more prevalent in schools.
The idea is for a number of Prep School Heads to take part in a challenge that raises awareness of mental health issues. The charity which we will support will be 'Place2be'.
Challenge Details:
On Tuesday 27th August 2019 twenty one Prep School Headmasters from across the country will undertake a one day 'Dawn 'til Dusk' challenge in Pembrokeshire with the help of Preseli Venture (www.preseliventure.co.uk) who will provide support, training, marshalling, accommodation and food for the participants. The centre is where our Year 8 leavers go on their Leavers' Trip at the end of this term. Preseli Venture provide inspirational residential adventure packages for schools on the wild Pembrokeshire coast. Our challenge involves a three mile sea kayak (around 4 hours), a 50 mile bike ride (five hours) and a twelve mile hike (four hours) – starting at sunrise and aiming to finish by sunset.
Other Details:
Please follow us on Instagram and twitter. Preseli Venture and Place2be will be updating news on their Facebook Page and other social media accounts.
Our Sponsor:
Featherstone Partners is an investment management and financial advice firm which, among other things, offers tax efficient school fee planning advice.
They are 'deliberately different' to the mass-market and have been described as "financial advisors, for people who don't like financial advisors". Their clients enjoy the many qualities of a smaller and friendlier firm, whilst benefiting from their team's experience working for Goldman Sachs, JP Morgan, Odey & Deloitte.
They are part of a group which began by managing the investments of a single family twenty years ago and have recently opened their doors to private clients.
If you would like to speak to them or receive their very useful guide to tax efficient school fee planning, please click here to arrange a phone call or visit www.featherstonepartners.co.uk/schoolfeeplanning